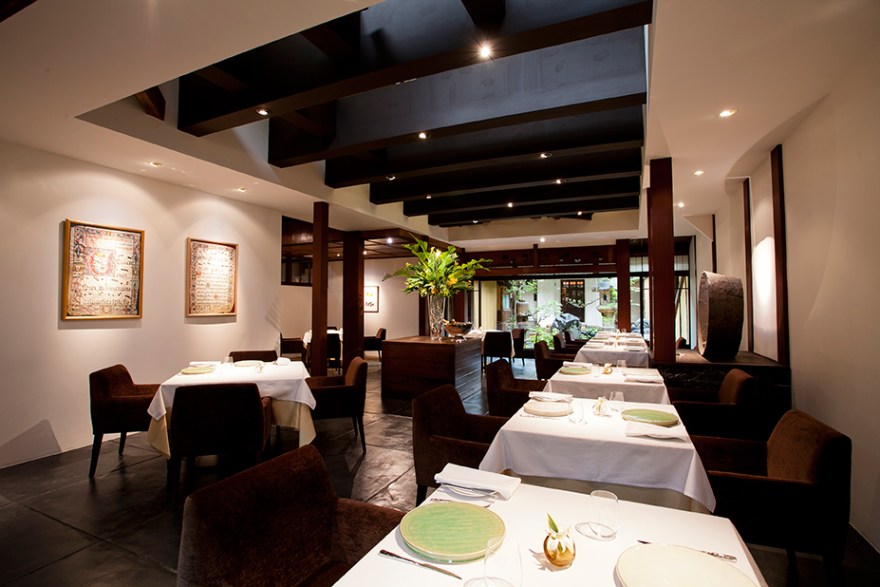 Lunch Course
¥11,000 (¥12,100)

※The prices in parentheses include tax and seating charge. A 10% service charge is required at the time of the reservation.

Full course tasting menu (w/meat)
A 9-course tasting menu and an after-dessert drink. Starts with an appetizer and ends with a dessert and after-dessert drink.

※Picture only for illustrative purposes
Dinner Course
¥22,000 (¥24,200)

※The prices in parentheses include tax and seating charge. A 10% service charge is required at the time of the reservation.

The menu changes seasonally as well as daily. This full course menu is a fusion of French cuisine, Japanese seasonal ingredients and the culture of Kyoto.
A 12-course tasting menu and an after-dessert drink. Starts with an appetizer and ends with a dessert and after-dessert drink.

※Picture only for illustrative purposes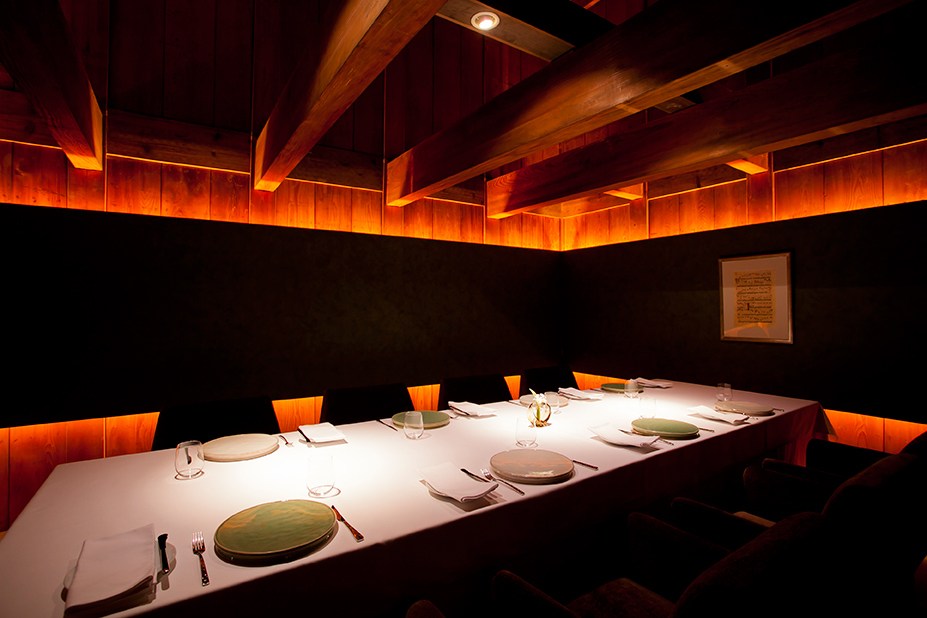 Special Course in Private Room
Lunch ¥25,300 (¥27,830)
Dinner ¥41,800 (¥45,980)

※The prices in parentheses include tax and seating charge. A 10% service charge is required at the time of the reservation.

MOTOï prepares these courses exclusively for guests in the private room (available for reservation for 2 to 8 guests).

※If the private room is unavailable, the special course may be available for table seating upon confirmation.

※Motoï tries their best to accommodate food requests or special requests.
※Picture only for illustrative purposes
・Dress code
We ask that guests not be dressed to casually (i.e. t-shirt or short pants etc.). We recommend smart casual or business casual attire for lunch and business casual or semi-formal attire for dinner.
・Time required
In order so guests can leisurely enjoy their courses and get the best dining experience at MOTOï, the restaurant keeps the seats for the dinner course or special course for 3 hours (3 hours from the start of the reservation time) and 2 hours for lunch.
*For customers that would like to shorten the meal a little, the duration of the meal can be adjusted. Please let us know at the time of reservation.
・Special requests for celebrations
A short message can be written on a dessert plate.
・Bringing wine into the restaurant
A corkage fee of 4,400 yen per bottle is required (10% service charge excluded).

・Policy on children
※Children 13 and older are permitted (no children's menu is available, therefore children that can eat an adults course will be counted as an adult).
※Any Children 12 and under are not permitted at the restaurant.
※Guests that arrive at the restaurant with children under 12 will be refused entry.

・Reservations for those dining alone
Reservations are welcome for those dining alone.
・Reservations for dinner courses for lunch
Guests are free to reserve a dinner course for lunch.
・Reservations
To request a reservation, please fill out the reservation form on this website. Online payment is required in order to make a reservation, after seating availability has been confirmed. Any additional orders made at the restaurant are to be paid on the day of the reservation.